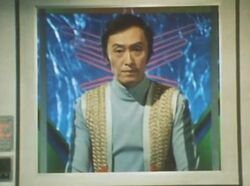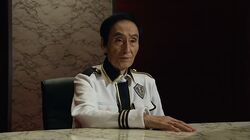 Toshiaki Nishizawa (西沢 利明, Nishizawa Toshiaki?) played Commander Qom in Uchuu Keiji Gavan. He continued the role in Uchuu Keiji Sharivan and Uchuu Keiji Shaider. He later reprised his role in the 2006 video game, The Space Sheriff Spirits.
He returned to the role one last time in Uchuu Keiji Gavan: The Movie (October 20, 2012). On April 16, 2013. Mr. Toshiaki Nishizawa died at the age of 77 due to lung cancer in a hospital at Setagaya, Tokyo.
Ad blocker interference detected!
Wikia is a free-to-use site that makes money from advertising. We have a modified experience for viewers using ad blockers

Wikia is not accessible if you've made further modifications. Remove the custom ad blocker rule(s) and the page will load as expected.