The Captain Pirate's Golden Coin (海賊キャプテンクックの金貨, Kaizoku Kyaputenkukku no Kinka?) is the twenty-fourth episode of Sekai Ninja Sen Jiraiya.
Synopsis
While on Namegawa Island to restore Rei's memories, Toha tries to prevent the Sorcerer Clan and a deep-diving ninja from finding pirate treasure.
Plot
to be added
Cast
to be added
Trivia
DVD releases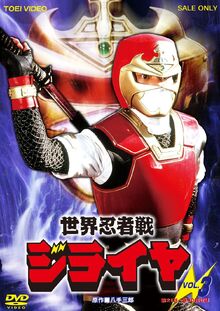 Sekai Ninja Sen Jiraiya Volume 3 features episodes 21-30.
Ad blocker interference detected!
Wikia is a free-to-use site that makes money from advertising. We have a modified experience for viewers using ad blockers

Wikia is not accessible if you've made further modifications. Remove the custom ad blocker rule(s) and the page will load as expected.