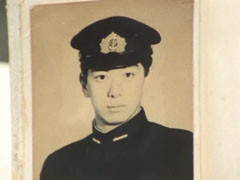 2nd Sub-lieutenant Tatsuo Koga (古賀 竜夫, Koga Tatsuo?) is Dr. Koga's only son, whom Metalder was modeled after. He died in October 1944 as the first member of the Kamikaze Special Attack Squads. He loved music and played the violin with the potential to be a great violinist.
Ad blocker interference detected!
Wikia is a free-to-use site that makes money from advertising. We have a modified experience for viewers using ad blockers

Wikia is not accessible if you've made further modifications. Remove the custom ad blocker rule(s) and the page will load as expected.