Invade the House of the Military God! (武神館を占領せよ!, Bushinkan o Senriyō seyo!?) is the ninteenth episode of Sekai Ninja Sen Jiraiya.
Synopsis
Dokusai hires a ninja master of disguise to cause distrust in the Yamaji so he can kick them out of their apartment and gain their piece of Board.
Plot
to be added
Cast
to be added
Notes
As seen on an arrest warrant, Toha Yamaji was born on July 19th, 1970, making him just over six years younger than his actor Takumi Tsutsui.
DVD releases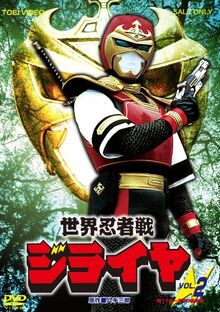 Sekai Ninja Sen Jiraiya Volume 2 features episodes 11-20.