Bloom! The Splendor of One Ninja Art (花咲け! 美しきくの一忍法, Hanasake! Utsukushikiku no Ichininpō?) is the twenty-second episode of Sekai Ninja Sen Jiraiya.
Synopsis
Kei protects her new friend from school bullies as well as the manipulations of the Sorcerer Clan to take down her and her family.
Plot
to be added
Cast
to be added
Trivia
to be added
DVD releases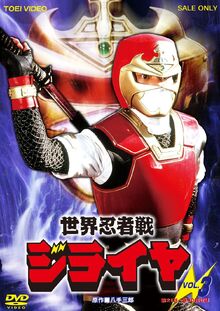 Sekai Ninja Sen Jiraiya Volume 3 episodes 21-30.
Ad blocker interference detected!
Wikia is a free-to-use site that makes money from advertising. We have a modified experience for viewers using ad blockers

Wikia is not accessible if you've made further modifications. Remove the custom ad blocker rule(s) and the page will load as expected.