1 Plus 1 Equals 5? Diana Smash Plan (1+1=5? ダイアナつぶし作戦, Ichi Tasu Ichi wa Go? Daiana Tsubushi Sakusen?) is the twenty-ninth episode of Jikuu Senshi Spielban.
Synopsis
to be added
Plot
to be added
Cast
Trivia
DVD Releases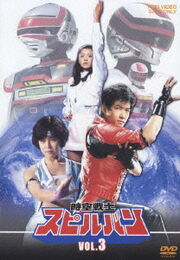 Jikuu Senshi Spielban Volume 3 features episodes 23-33.
See Also
Ad blocker interference detected!
Wikia is a free-to-use site that makes money from advertising. We have a modified experience for viewers using ad blockers

Wikia is not accessible if you've made further modifications. Remove the custom ad blocker rule(s) and the page will load as expected.